Description
| | |
| --- | --- |
| Microphone Type | Cardioid (Unidirectional) |
| Sensitivity (headphone) | 39 Ohms |
| Frequency response (Headset) | 20 Hz-20 KHz |
| Frequency response (Microphone) | 100 Hz–20 KHz |
| System Requirements | Windows® 10, Windows 8.1, Windows 7, Mac®, Nintendo Switch™, PlayStation 4, Xbox One, tablet, or mobile device |
| Dimensions | 81.7 x 182 x 172 mm |
| Weight | 280 g |
| Model | 981-000757 |
Overview
Enjoy expansive sound - Big 50 mm audio drivers deliver an incredible sound experience.
Be Heard Loud and Clear - The big 6 mm boom mic makes sure you're heard by gaming partners and mutes when flipped up.
Use One Headset - For All Game Platforms Your headphones work with your PC or Mac via 3.5 mm cable, or with gaming consoles including PlayStation 5 and PlayStation 4 (USB wireless stereo sound only), Nintendo Switch (wireless stereo sound when docked), Xbox One and Xbox Series X|S and mobile devices via a 3.5 mm cable.
Game for Hours in Comfort - Everything about these headphones is about comfort: The deluxe lightweight leatherette ear cups and headband are made to keep pressure off your ears. Ear cups rotate up to 90 degrees for convenience.
Enjoy expansive sound: Big 50 mm audio drivers deliver an incredible sound experience
Details
Logitech G332, Gaming Headset,
50 mm drivers and 6 mm flip-to-mute mic produce big sound to get you into the game. Works with PC, Mac, most consoles and mobile devices via 3.5 mm cable.
HEAR MORE, PLAY MORE:
The logitech g332 gaming headset delivers powerful audio that helps you play. Experience the thrill of an authentic gaming experience where you hear everything and everyone hears you.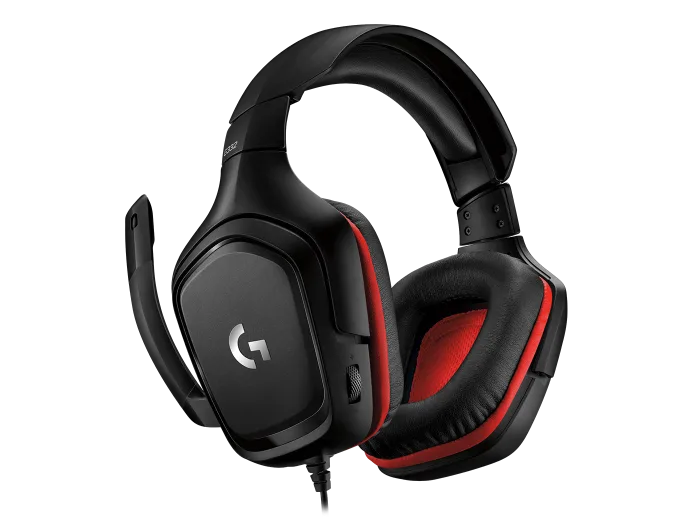 50 MM DRIVERS:
Large 50mm audio drivers play full and surround sound for a more immersive gaming experience. Your favorite games will finally look like they should: great.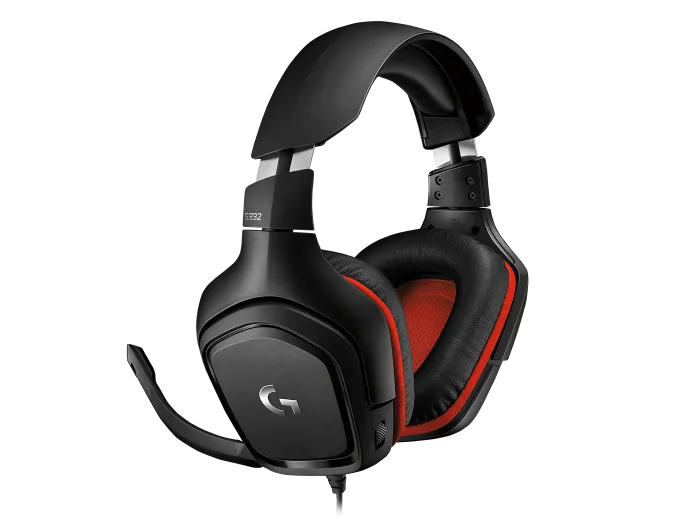 BE HEARD LOUD AND CLEAR:
A 6mm mic makes sure your teammates can hear you. Flip-to-Mute silences you when you don't want to be heard.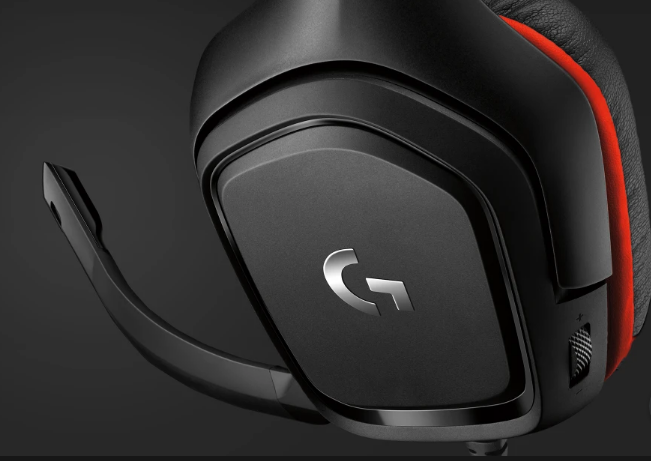 ONE HEADSET, ALL PLATFORMS:
The headphones work with PCs, Macs, or game consoles such as PlayStation 4™, Xbox One™, Nintendo Switch™, and mobile devices via a 3.5mm cable.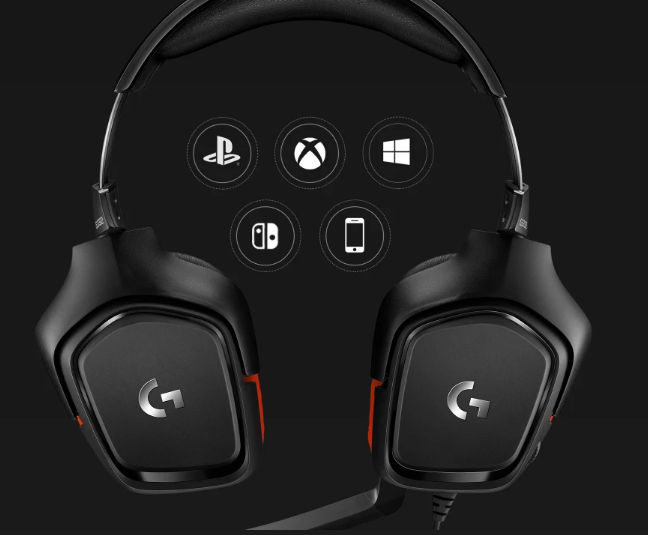 BUILT FOR COMFORT AND ENDURANCE:
Designed with g332 gaming headset comfort in mind, these headphones are engineered with premium lightweight leatherette ear cushions to reduce pressure on your ears. The ear pads can be rotated 90 degrees for your comfort. Conveniently g332 and quickly adjust volume on any platform with the volume wheel on the earcup.