Description
Dimensions

Watch

47 mm × 47.5 mm × 14.99 mm

Earbuds

21.8 mm × 10.3 mm × 10.3 mm

Ear tips

L, M, S (M comes pre-installed)

*14.99 mm is the height of the thinnest part of the watch (excluding the sensor area).

**The earbud length includes the M-sized ear tip.

Wrist Size

Weight

approx. 66.5 g (without strap)

Weight of an earbud
approx. 4 g (with a M ear tip)

Display

Size
1.43 inches, AMOLED colour screen

Resolution
466 × 466, PPI 326

Watch Case

Stainless steel

Watch Strap

22 mm leather strap

Sensors

6-axis inertial sensors (acceleration sensor and gyroscope sensor), optical heart rate sensor 5.0, ambient optical sensor, Hall effect sensor, capacitive sensor, and bone conduction component (VACC).

*VACC is a bone conduction component, used for voice wakeup and call noise cancellation.

Button

Button (supports pressing, but does not support rotation-based interactions, such as zooming in or out and scrolling a list.)

cover opening button

Charging Port

Wireless charging

System Requirements

Phones running Android 7.0 or later,EMUI 12.0 or later,Phones running iOS 9.0 or later

Waterproof Level

The earbuds are IP54-rated. Water may enter the earbud compartments when the watch cover is opened and closed, so please try to keep the compartments dry.

Connectivity

GPS Supported
NFC Supported
Bluetooth Supported

Speaker

Watch
Not supported

Earbuds
Supported

Microphone

Watch
Not supported

Earbuds
Supported

Environment

0℃ to 35℃

Charging

9V/2A

Battery Life

Entire device
3 days

Earbuds on a full charge
4.0 hours of music playback or 2.5 hours of calling when noise cancellation is disabled

3.0 hours of music playback or 2.0 hours of calling when noise cancellation is enabled.

In The Box

Watch × 1
Earbuds (with M-sized ear tips) × 2
Ear tips × 2 (1 L-sized pair + 1 S-sized pair)
Charging cradle (with cable) × 1
Quick Start Guide & Safety Information & Warranty Card × 1

Model

SGA-B19
Details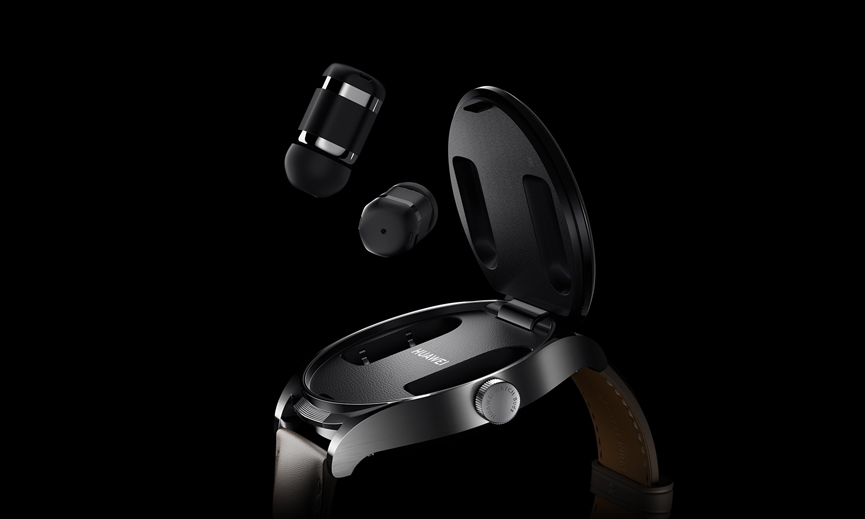 Nimble Pop-up Cover
The pop-up cover opens with a gentle nudge, made possible by the precise rotating shaft design, and a first-ever attachable magnetic design fuses earbuds and watch, to double the fun and convenience.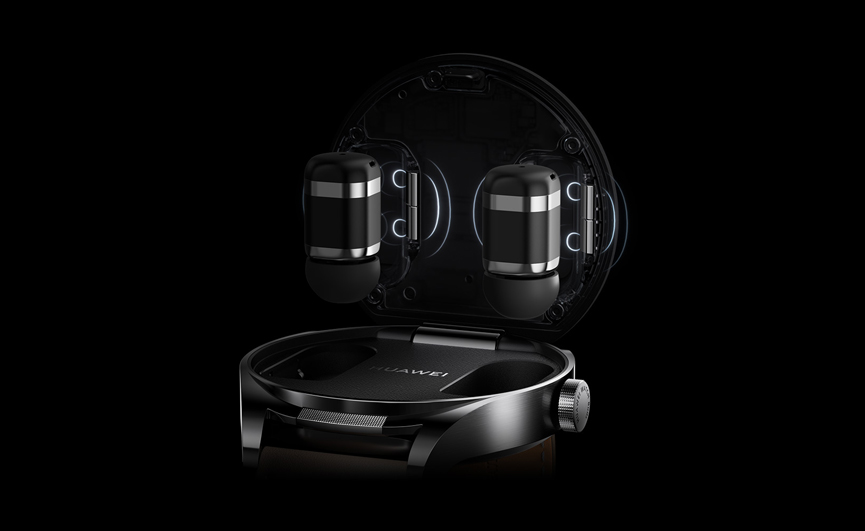 Effortless Magnetic Attachment
A cutting-edge magnetic array allows you to attach and remove the earbuds from the watch cover, from any angle, without having to exert any force.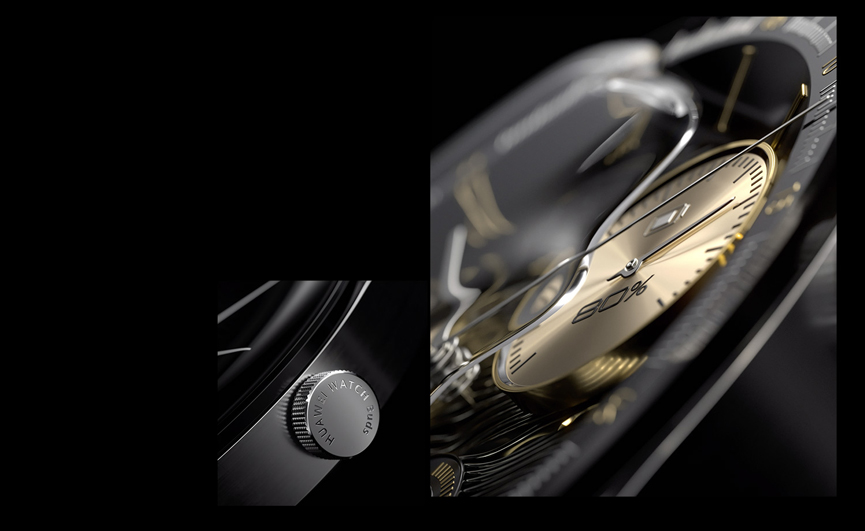 Crafted with a Commitment to Quality
The 3D curved glass exterior is seamlessly imbedded into the 1300°C refined steel body, with 710 Clous de Paris ornaments on the button and watch crown, to create a sophisticated look and feel.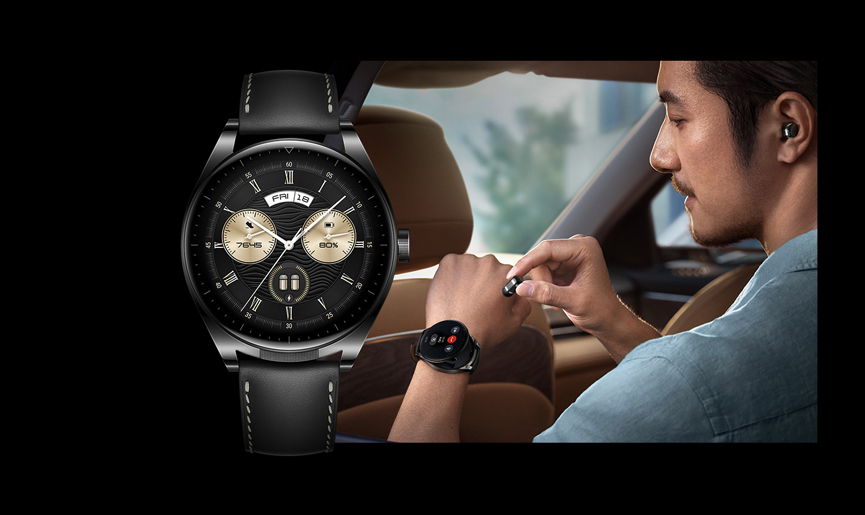 A Distinctive Look
The full-grain leather strap provides skin-soothing comfort2 in classic Black, and dazzling watch faces dial up the sense of style.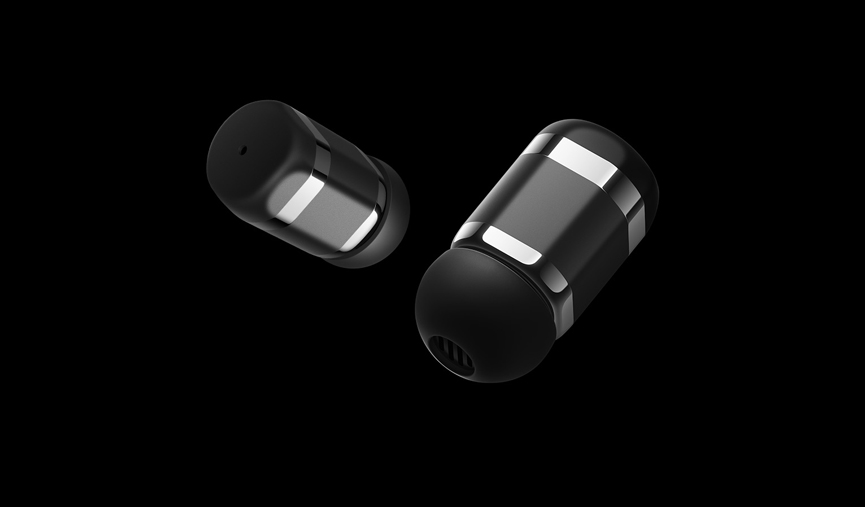 Mini But Mighty
These buds are a breeze to wear, airy-light at 4 g, and compatible with either ear,4 thanks to adaptive identification technology. Switch left and right — it's all OK — and enjoy world-class comfort at all times!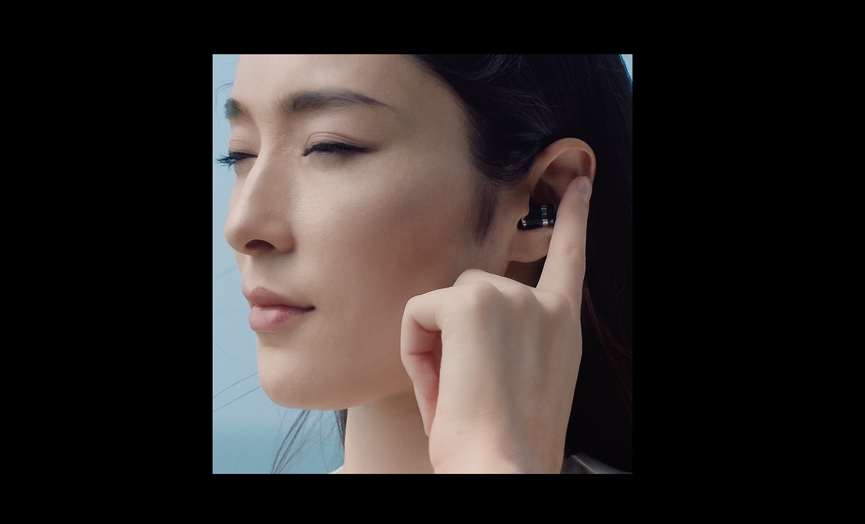 Innovative wide-area auricle touch controls
Innovative wide-area auricle touch controls allow you to tap the earbuds, auricles, or area in front of the ears twice to answer and reject calls or play and pause tracks, and tap three times to activate and disable noise cancellation. You can even create custom tap controls of your very own!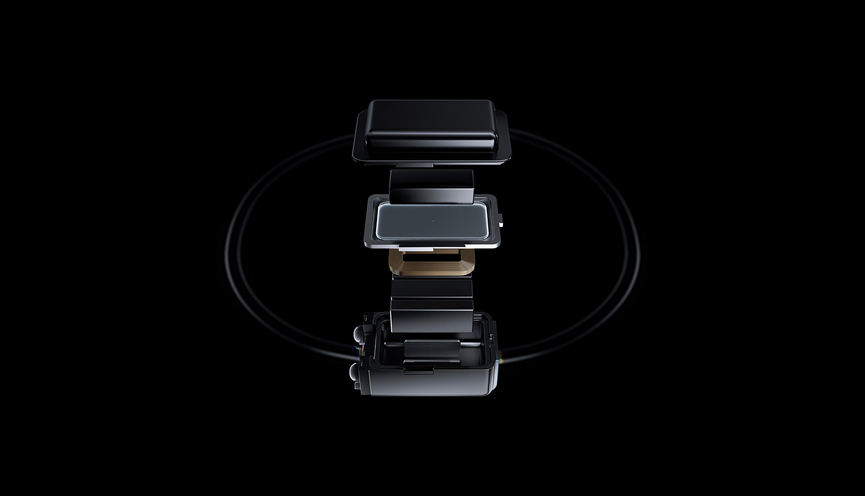 The full-range planar diaphragm unit
features four magnets and a planar coil, to generate rich sounds that are chock-full of texture. Three real-time listening optimizations account for the shape of your ear canal, the fit of the earbuds, and volume level, to provide a pristine listening experience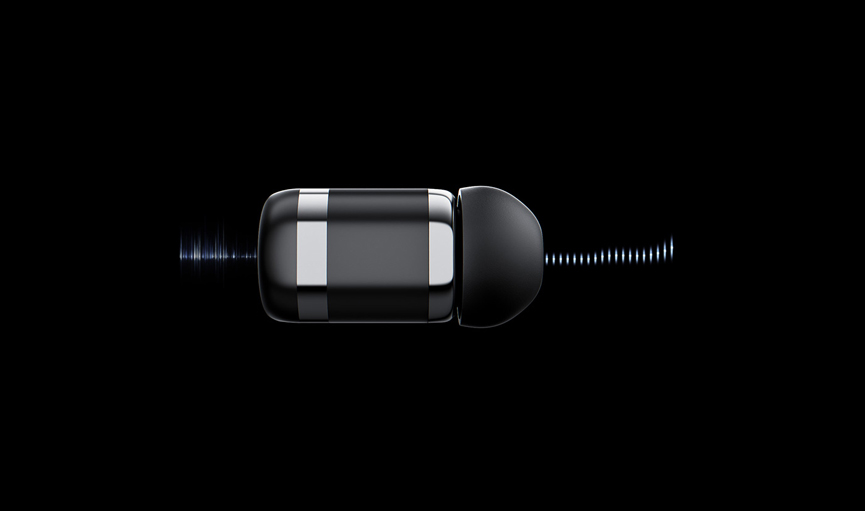 Active noise cancellation
keeps unwanted sounds at bay, so that you can listen in peace wherever you go.7 Awareness mode keeps you plugged in to surroundings while listening, so that you can stay attentive to what's going on.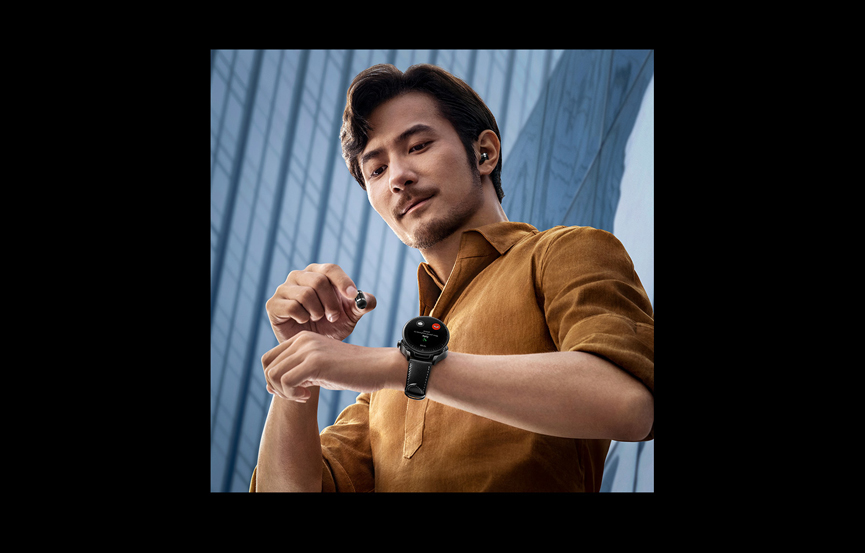 AI noise cancellation calling
keeps calls as clear as can be, enhancing your voice while minimizing background noise, thanks to a bone conduction sensor, dual mic setup, DNN call noise cancellation algorithm, and pressure relief design that conforms to fluid mechanics.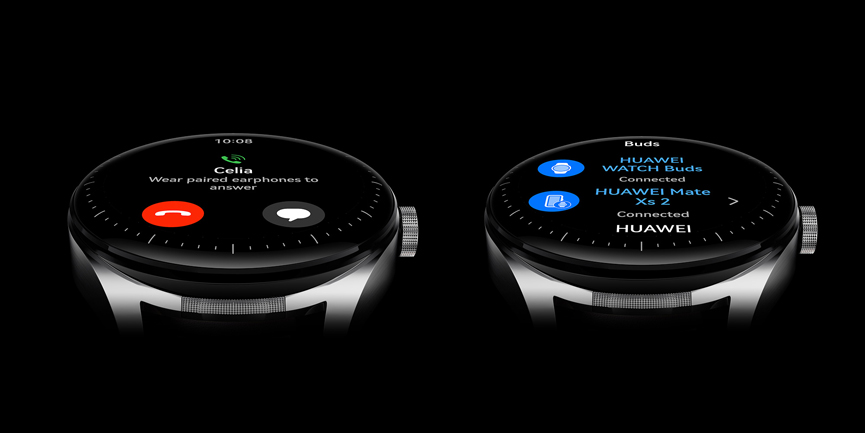 Effortless Controls
Give your earbuds a ring, to find them when they've been misplaced. Raise your wrist to view the earbuds' battery level and current status.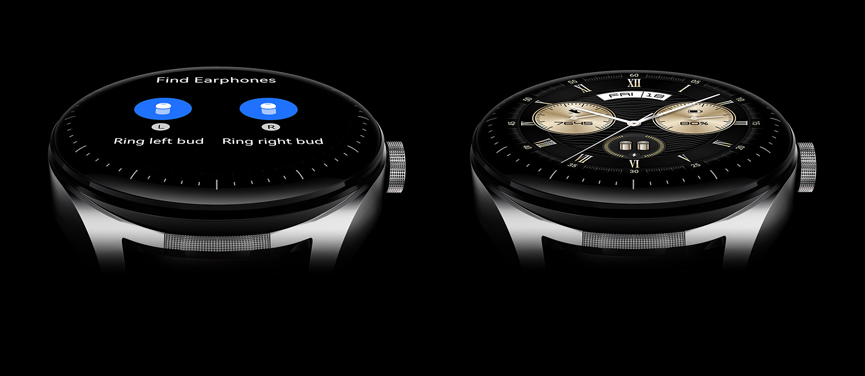 Effortless Controls
Slip on an earbud to answer a call, without having to fiddle around on screen. Tap the watch to seamlessly switch between the devices your earbuds are connected with.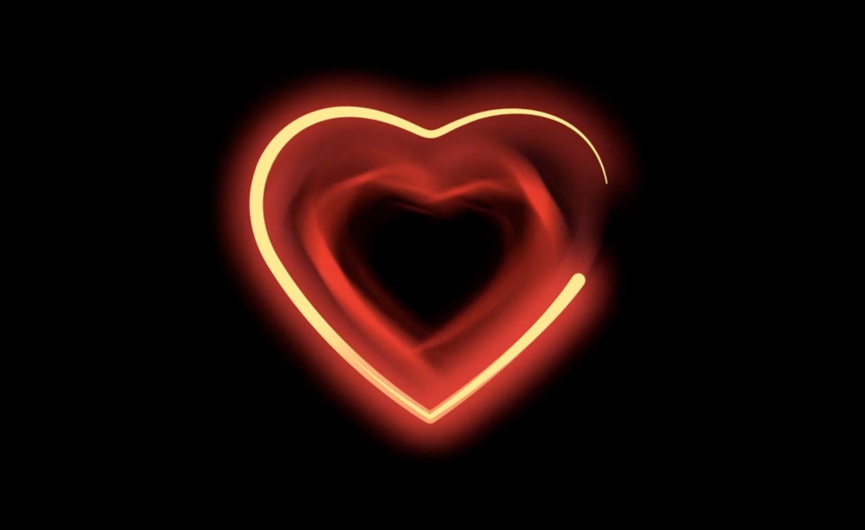 Health and Fitness Expertise
HUAWEI WATCH Buds tracks a wealth of different health indicators and gives you data-driven fitness at your fingertips.10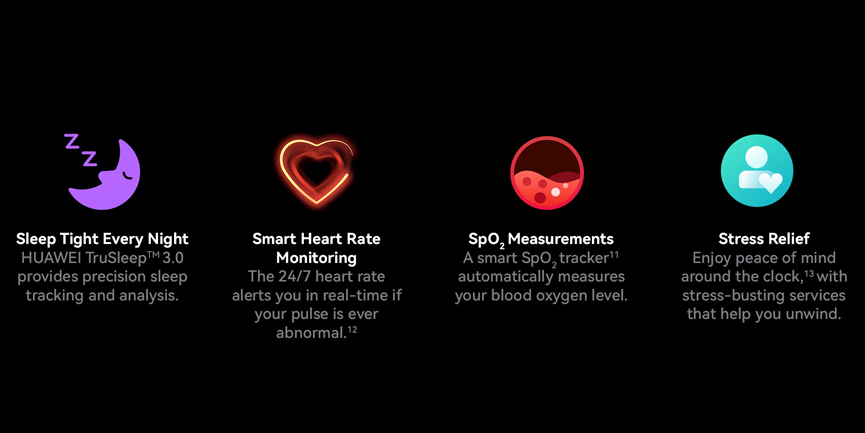 Cooling Zone
Cooling Zone is more suitable for storing seafood and meat, which can be achieved at low temperature (-1 ° ~ 1 °) to keep the meat fresh and not frozen, not only avoiding nutrition lost, but also cutting food directly when taken out from the refrigerator.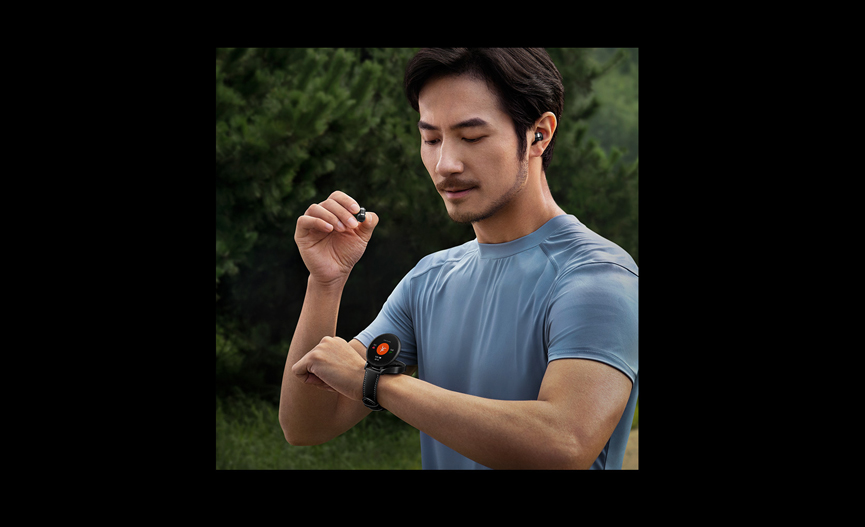 80+ workout modes
are supported, including cycling, jump roping, and elliptical machine, as well as personalized running plans in the Huawei Health app.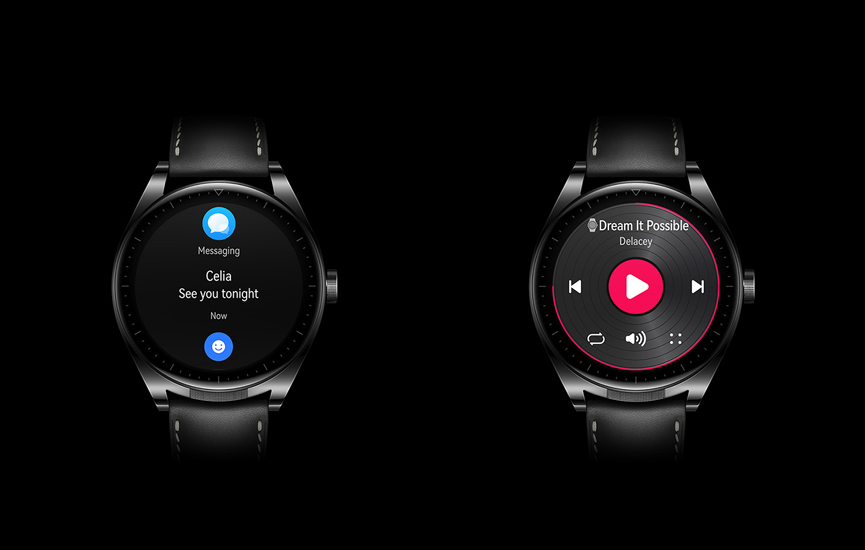 Smart Life Assistant
It syncs phone calls and messages, and supports quick replies. You can even send music from your phone to the watch, to listen offline during workouts.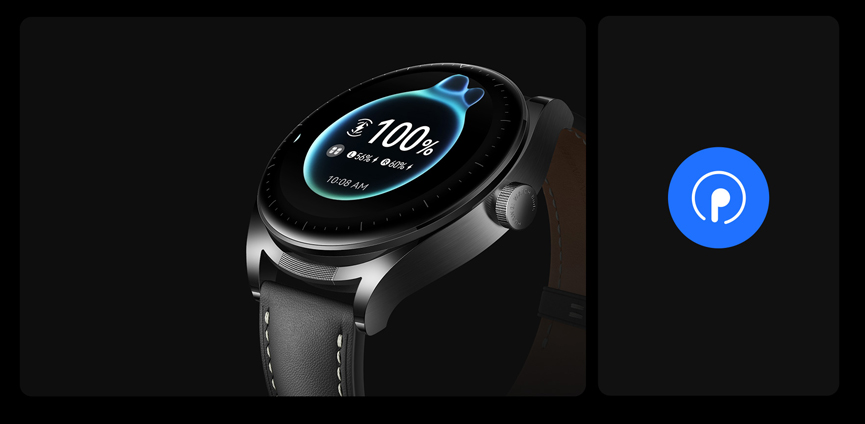 Cooling Zone
360° charging rings can be used to charge the earbuds from any angle.17 The HUAWEI WATCH Wireless Super Charger is made of a new thermally conductive oxide ceramic material, and its heat dissipation capability is improved by 100%. Battery life 3 days, One Charge is All You'll Need when Noise cancellation on gives you 3.0 h audio playback 2.0 h calling, Noise cancellation off gives you 4.0 h audio playback 2.5 h calling