Description
Dimensions

‎Dimensions (Length x width x height): 45mm (span of main body) x 19mm (width) x 11mm (maximum thickness of the main body)
Material: Engineering plastic + metal front shell

Weight

Approximately 25g (including the wrist strap)

Wrist Strap
Material: Silicon rubber
Width: 16.5mm (after the strap is fully loosened)
Length: The long strap is about 120mm, and the short one is about 92mm

Screen

AMOLED colour screen
Resolution: 240 x 120 pixels
Size: 0.95 inches (21.6mm x 10.8mm for AA area)

Features
- Android 4.4 or later
- iOS 9.0 or later
- GPS
- 5 ATM Waterproof Level
- Bluetooth frequency: 2.4GHz
- Bluetooth 4.2
- Bluetooth connection distance less than or equal to10m (in an open area)
- Full screen touch + Home button

Sensors

6-axis IMU sensor (Accelerometer sensor, Gyroscope sensor)
Optical heart rate sensor
Infrared wear sensor

Battery

Capacity: Typical value at 100mAh
Charging time: about 100 minutes (under 25 °C ambient temperatures)

Environment
Ambient operating temperature: -10 ℃ – +45 ℃
Battery Life
5 days:
HUAWEI TruSleep™ is enabled
Continuous heart rate monitoring is enabled (Smart mode is enabled by default)
Screen is turned on 500 times a day
30 messages a day
2 calls a day
2 alarms a day
7 hours of sleep

7 days:
HUAWEI TruSleep™ is enabled
Continuous heart rate monitoring is disabled
Screen is turned on 300 times a day
30 messages a day
2 calls a day
2 alarms a day
7 hours of sleep

12 days:
HUAWEI TruSleep™ is disabled
Continuous heart rate monitoring is disabled
Raise wrist to wake screen is disabled
Screen is checked briefly 30 times a day

7 hours of workouts with GPS enabled (able to function during a full marathon)

Data is based on test results from the Huawei lab. Actual battery life varies depending on your band's configuration, operations, ambient environment, and how long the battery has been used.

Charging Port

Two PIN charging port, connected to charging cradle through clip
Details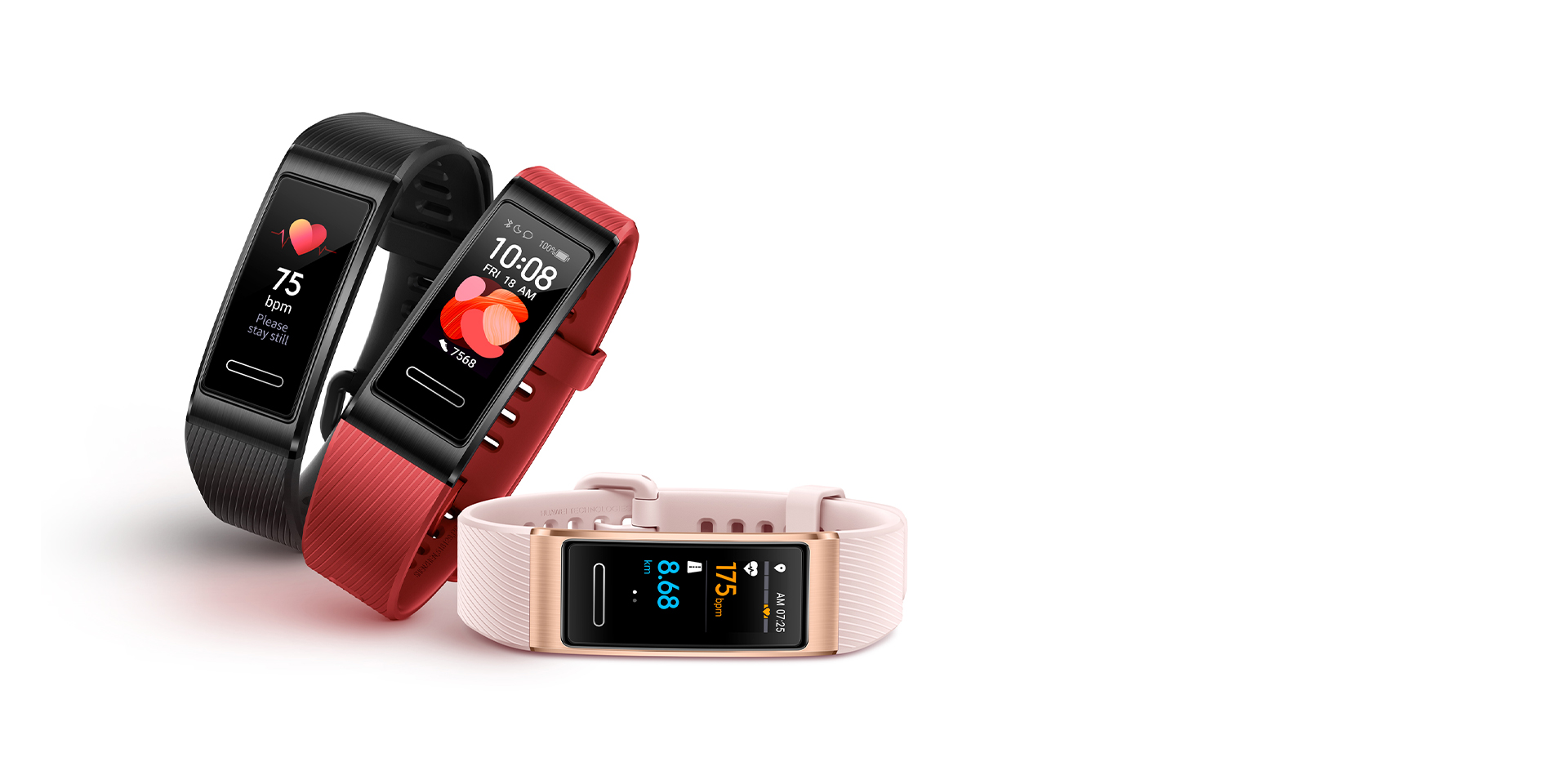 Built-in GPS | Workout Guidance
24/7 Heart Rate | Watch Face Store1
Brighter Colors,
Smarter Life
Featuring a stunning 0.95 inch AMOLED touchscreen of great color and contrast, HUAWEI Band 4 Pro provides you an ultimate visual experience. Now available in Pink Gold / Cinnabar Red / Graphite Black.
Every Unique
 

Side of You

Express yourself by giving your device as much personality as you have. HUAWEI Watch Face Store1 offers various watch faces in different styles of sports, cartoons, intelligence and hi-technology for showing your mood.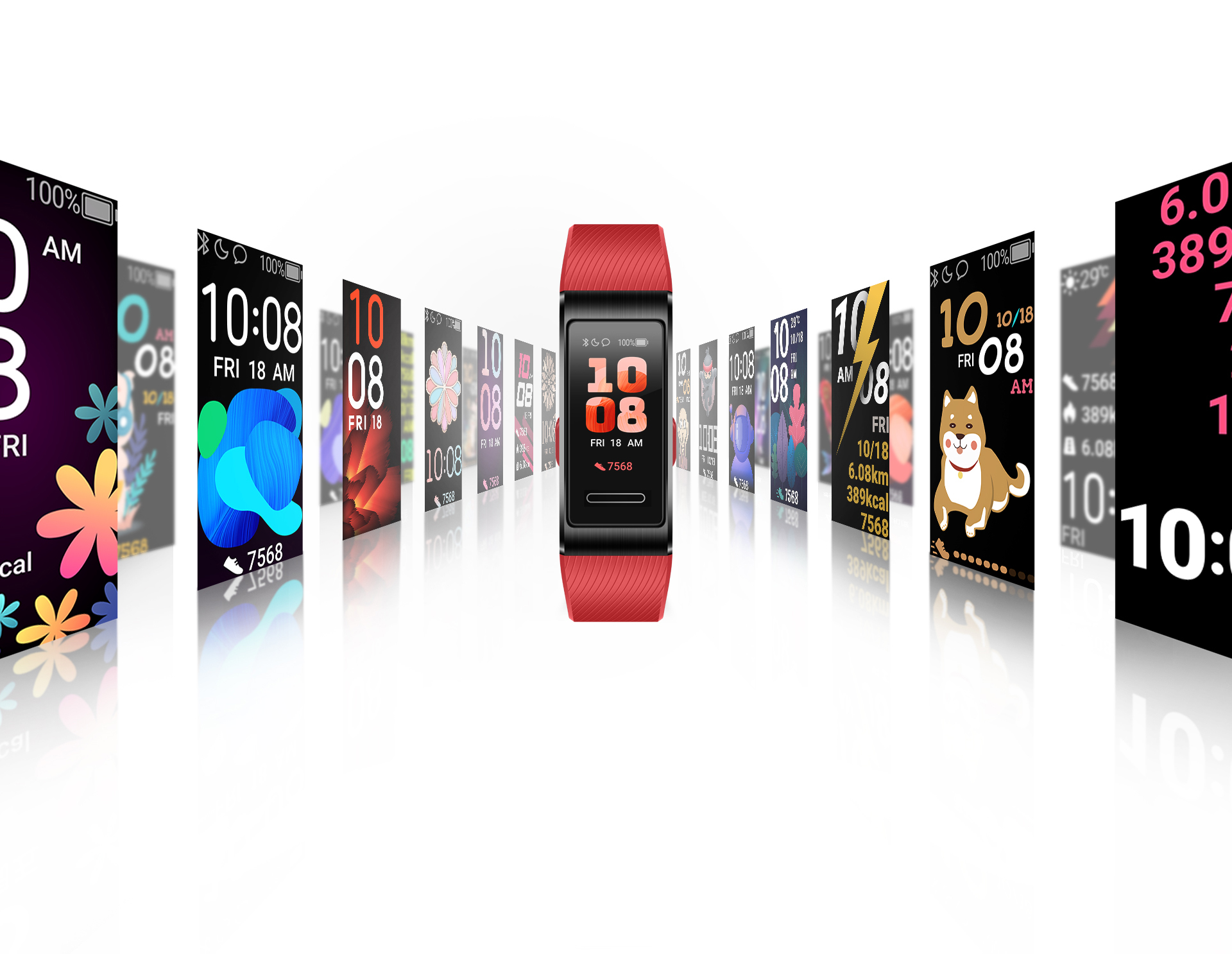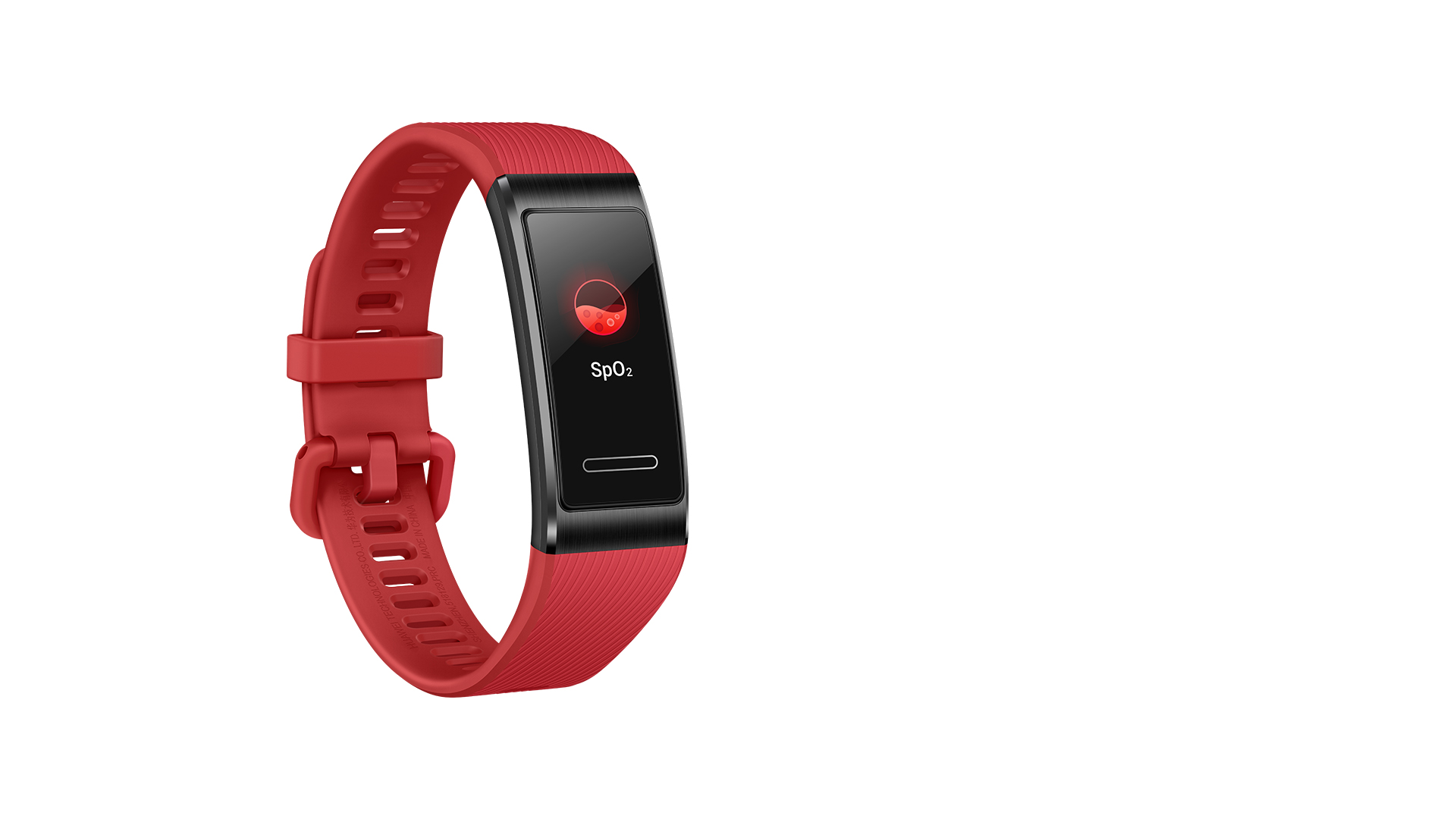 Oxygen Saturation Detection
Blood oxygen saturation (SpO2) is one of the important vital signs that can reflect the oxygen supply of the body. HUAWEI Band 4 Pro supports single-time SpO2 level measuring, helping you detect the level of oxygen in the blood whenever and wherever you need.2
Smart Heart Rate
 

Tracking

Thanks to the professional optical devices, processing chips and AI algorithm, the HUAWEI TruSeen™ 3.5 monitors your heart rate accurately and provides intelligent vibration reminders if your heart rate exceeds the heart rate limit.3 While you are sleeping, the device will continue to monitor your sleep while the invisible light causes no distractions.