Description
Driver   

PRO-G 40 mm

Weight

278 g

Sensitivity

87.5 dB SPL/mW

Mic Frequency response

100 Hz–20 KHz

Wireless Range

Up to 20 meters

Connection       

LIGHTSPEED wireless via USB

Battery Life (rechargeable)

No lighting: 29 hours
Default lighting: 20 hours

Model

981-000890

Overview :
Total freedom with up to 20 m wireless range and LIGHTSPEED wireless audio transmission. Keep playing for up to 29 hours of battery life.1 Play in stereo on PlayStation(R) 4..2
Personalize your headset lighting across the full spectrum, ~16.8M colors. Play in colors with front-facing, dual-zone LIGHTSYNC RGB lighting and choose from preset animations or create your own with G HUB software.3
Colorful, reversible suspension headbands are designed for comfort during long play sessions.
Advanced mic filters that make your voice sound richer, cleaner, and more professional. Customize with G HUB and find your sound.
Hear every audio cue with breathtaking clarity and get immerse in your game. PRO-G drivers are designed to significantly reduce distortion and reproduce precise, consistent, rich sound quality.
Soft dual-layer memory foam that conforms to your head and reduces stress points for long-lasting comfort.
G733 weighs only 278 g for long-lasting comfort. Available in multiple colors. Each color with vibrant reversible headband and corresponding earpads.
Console compatible: PlayStationⓇ 5, PlayStationⓇ 4, Xbox One and Xbox Series X|S, and Nintendo Switch with 3.5 mm audio connection, stereo only support. Include DTS Headphone:X 2.0


Details :
WIRELESS FREEDOM
LIGHTSPEED wireless technology gives you 29+ hours of battery life and up to 20 meters of reliable wireless freedom.1May vary based on user and computing conditions. Battery life is based on headset volume set to 50% and lighting turned off. Play without getting tangled up in a cable. Unwind and immerse yourself in the game, the music, the movie, or whatever your thing is. Be free and play your way.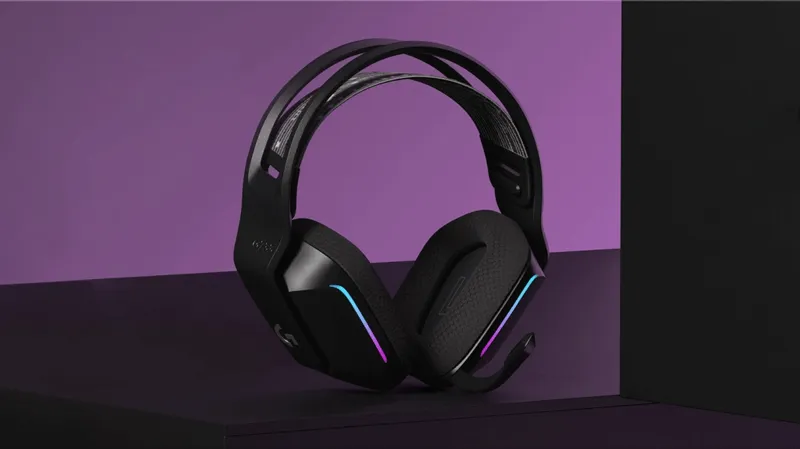 LIGHT 'EM UP
About 16.8 M colors, two zones to customize lighting to make it your very own. Personalize colors, visualize your audio, integrate into your gaming world—or just go crazy with preset and custom animations. Program it all with free G HUB gaming software.2Advanced features require Logitech G HUB software. 
PLAY WITH COLOR
Gaming gets a new look as Logitech G combines top-notch gaming tech with vibrant color, fresh style, and awesome vibes. Finish your setup with a high-performance mouse and keyboard to match.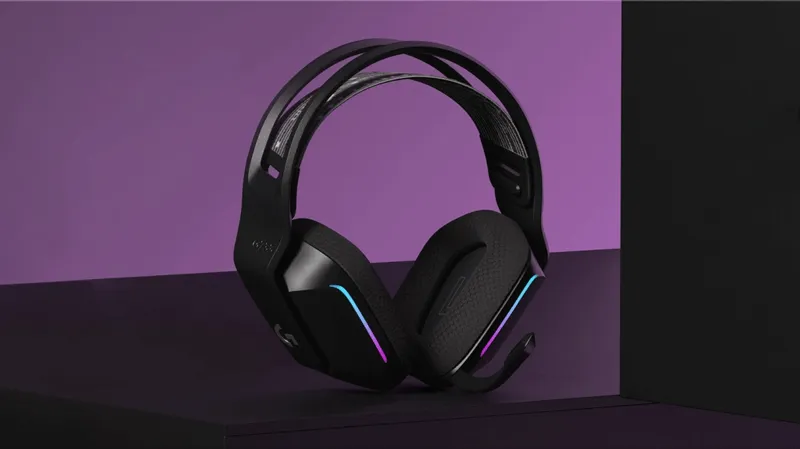 MMERSIVE AUDIO
Hear it all with our own PRO-G drivers designed for precise and full-range sound. Get into the game more than ever with next-gen DTS Headphone:X 2.0 surround sound.3Advanced features like DTS Headphone:X 2.0, Blue VO!CE, and LIGHTSYNC RGB are not available on PlayStation 4. Sound amazing and crystal-clear communication with Discord Certified audio.
CONTOUR TO FIT
Dual-layer memory foam softly conforms to your head and contours around your face. It reduces stress points and delivers longer-lasting comfort for those long gaming sessions. Soft and adjustable suspension strap headband make sure the fit is just right.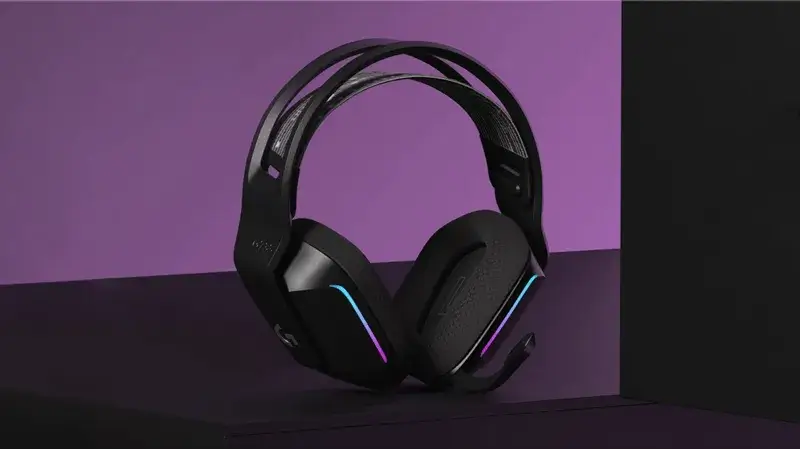 ULTRA LIGHTWEIGHT
Just 278 grams, a little more than half a pound. That's the weight of two small cheeseburgers or 250 jelly beans. It's very light and the suspension strap is designed to relieve and distribute the weight, so you can keep playing like it's not even there.